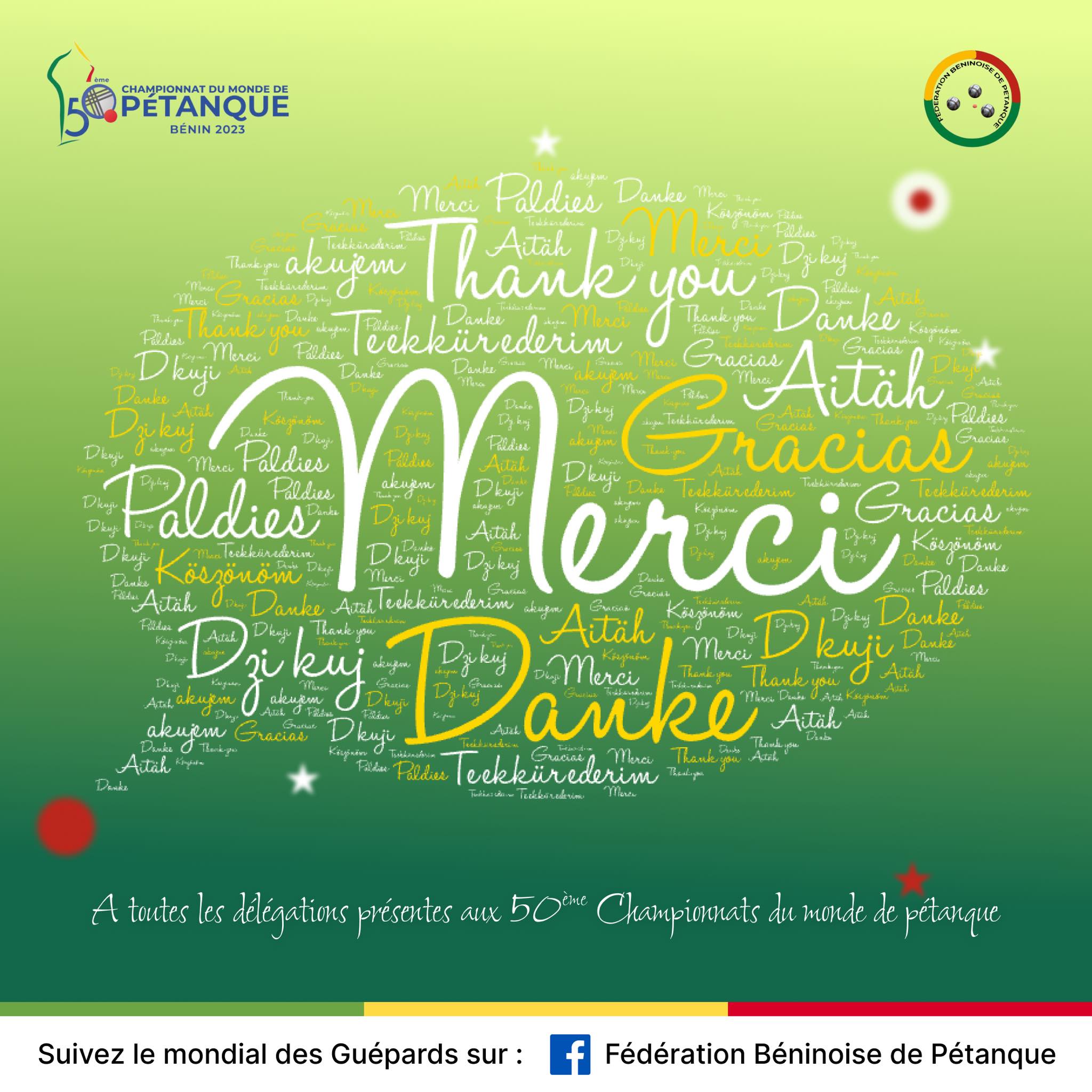 F.I.P.J.P. & the Fédération Béninoise de Pétanque would like to thank all the delegations, players & coaches, officials, observers and contributors to these magnificent World Championships.
Cotonou was the world capital of pétanque for 10 days
.
Benin's pétanque has come out of it on top
.
Well done to all those who made it happen, and thank you to ORTB for allowing us to experience it live
. We wish everyone a safe journey home.